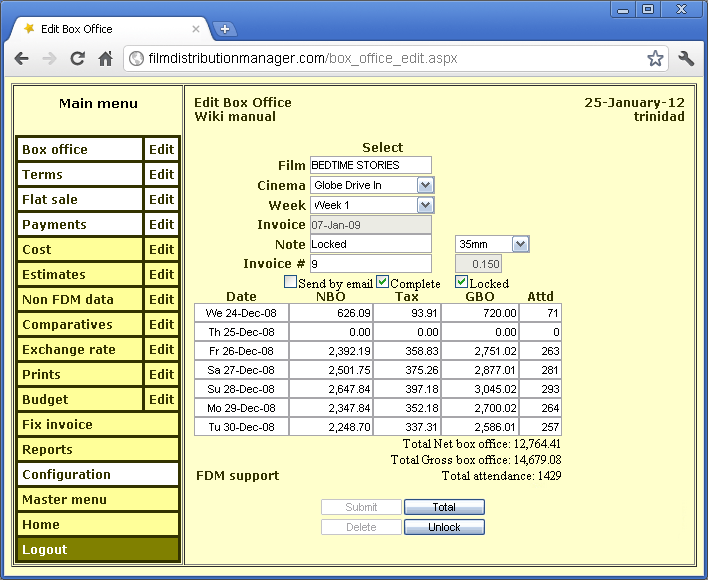 Select "Film", "Cinema", "Week".

Change "Note" (if needed)

Check "Completed" if you finished enter data for this week and wanna close this record

Check "Sent by email" if you want the invoice be sent to the cinema upon the form completion

Check "Locked" if you wanna lock the record upon completion

Edit "nbo", "tax", and "attendance" numbers
After you'll enter every number – the form calculate "Total box office" and "Total attendance" automatically.
When you've entered all needed data – hit "Submit" to save it in the database.
Special button "Unlock" allow to unlock the "locked" record for future editing (available for power users only)

Use "Delete" to remove the record

Use "Submit" to save any changes
Notes:
again in the next couple of days
See also Box Office form.