Included 4 different reports that are running from the one interface: Film box office (usual and daily), Cinema box office, and Studio box office reports.
Common parameters for all 3 reports: Year, Currency.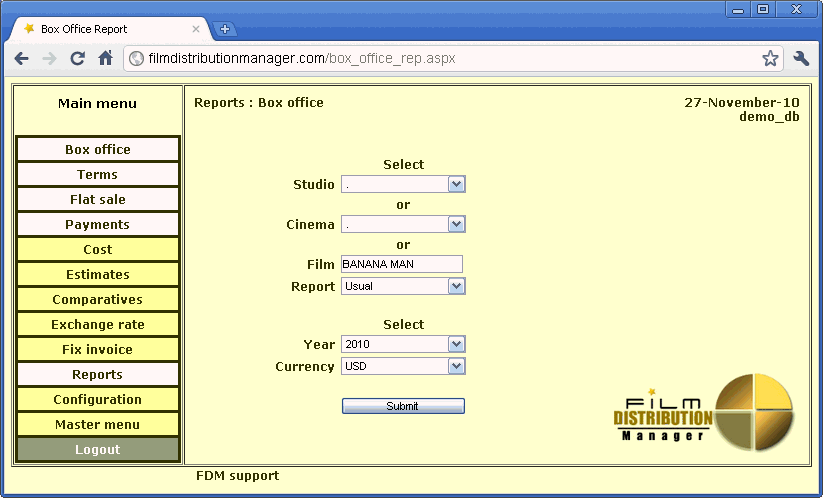 There are 2 types: usual and daily.
Type the film title and click on submit.
Select the cinema and click on "submit".
Filenames like "GBOC2_report.xls" (Gross Box Office Cinema, ver 2.0).